I didn't want to age Merida up without playing briefly. I wanted to see how Georgina coped. Okay, and to test out some baby stuff I downloaded...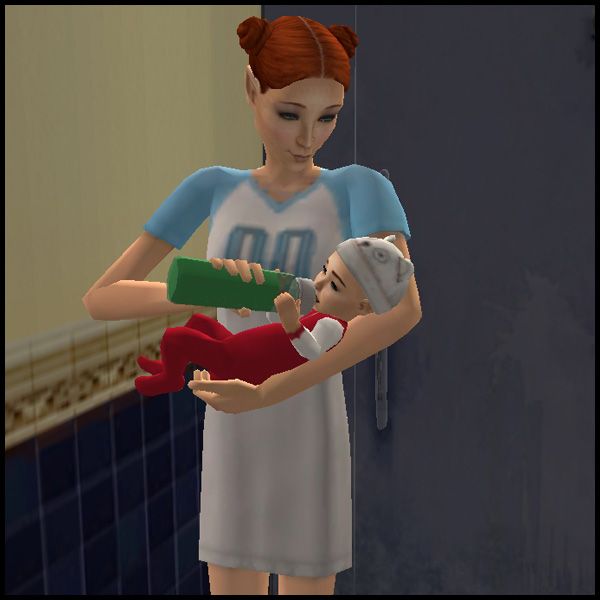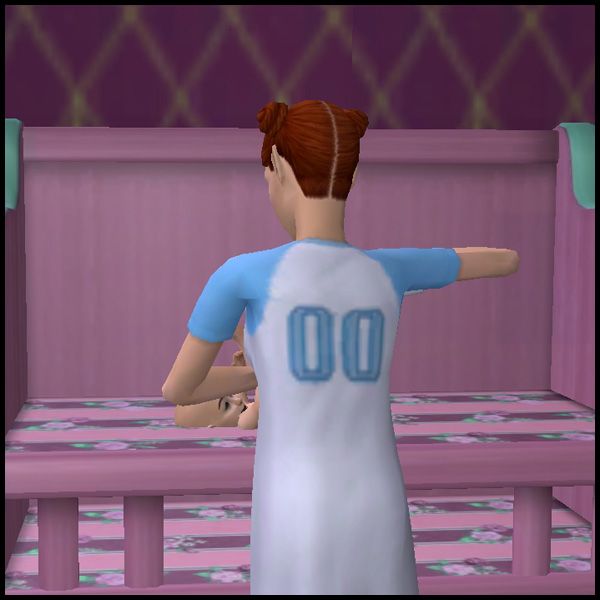 Georgina actually coped pretty well. Had to hire a nanny whilst she was at school and Elsa was at work. The nanny was useless to the point of her ignoring Merida's needs just so she could take a shower.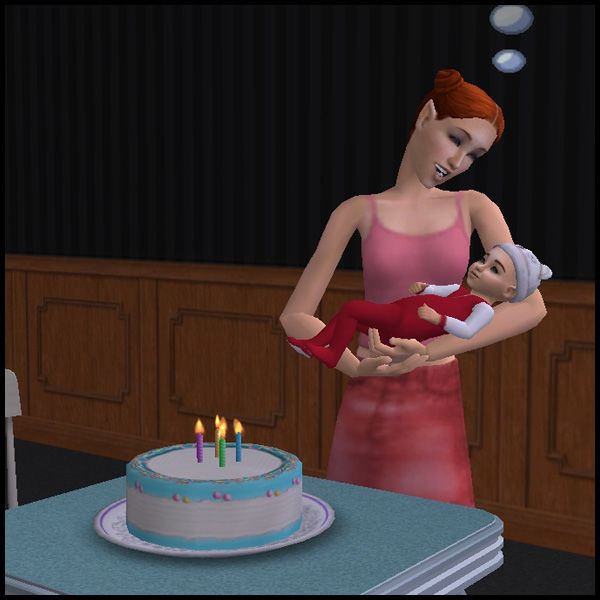 And then it was birthday cake time!

I love Merida already! She has Gary's hair and eye colour but seems to have Georgina's face (sadly no pointed ears though!). I was hoping she'd have red hair but hey, she's still pretty cute!